Most charities of any nature are happy to return 80 cents or more of every dollar to the beneficiaries of their mission; and frankly if they do return 80 cents or more of every dollar, they are performing a noble task. But only one military charity has successfully been awarded for 10 consecutive years The 4 Star Charity Navigator Award, and that is Operation Homefront. Operation Homefront has garnered acclaim and awards in every venue, from the news media, and military organizations, along with word-of-mouth from the veterans and their families they serve. Founded in 2002, Operation Homefront is a nationally-recognized nonprofit organization whose mission is to build strong, stable, and secure military families so they can thrive – not simply struggle to get by – in the communities that they have worked so hard to protect. With 115 employees and over 4,000 volunteers, including 20 National Board Members, Operation Homefront operates in 21 locations in 50 states. In the last five years, Operation Homefront has assisted more than 14,000 families in financial distress while fulfilling over 35,000 military family requests for financial assistance. They've distributed more than $20 million in financial assistance and in 2016 alone; Operation Homefront provided over $3.7 million in assistance to vets, supporting more than 6,000 requests; and in the tradition of helping our combat vets, 84% of those vets in 2016 have a service connected disability.
IN THE LAST FIVEYEARS, OPERATION HOMEFRONT HAS ASSISTED MORE THAN 14,000 FAMILIESIN FINANCIAL DISTRESS WHILE FULFILLING OVER MILITARY FAMILYREQUESTS FOR FINANCIAL ASSISTANCE.
Operation Homefront's Transitional Housing Villages provides short-term, rent-free housing for military families as the service member transitions to civilian life. While waiting for VA benefits to kick in, the service members and families in its villages undergo a platform of caseworker-driven programs designed to help them make the transition smoothly. These housing units operated by OH are in addition to over 600 mortgage-free homes that have been provided to veterans in need, and their families, across the country. A program titled Homes on the Homefront has provided over $50 million in needed homes to these vets, 83% of which are VA Disability rated. In fact, nearly 30% were homeless when they entered the program.
Operation Homefront also continues to provide a program called Hearts of Valor. All Across the United States, Hearts of Valor provides crucial support for the family and non-family caregivers of service members severely injured and traumatized on the frontlines of Iraq and Afghanistan. Over 3,200 caregivers participate in online or in-person support groups to help these deserving vets and their families with coping skills and increased awareness of knowing they are not alone in their struggle.
WAYS TO GIVE
Your gift helps us fulfill Operation Homefront's important mission. The charity's vision is to be the provider of choice for military and veteran families when they have critical short- and long-term needs, and it can't do this without broad support. Recognized for superior performance by leading independent charity watchdog groups, nationally, 92% of Operation Homefront's expenditures go directly to programs that provide support to military families.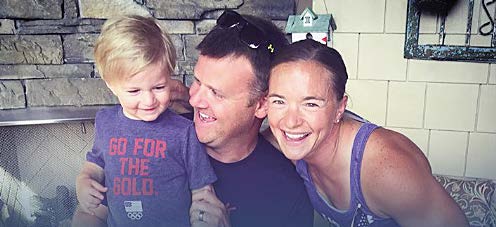 Other programs include: Back to School Brigade, to help children of the veterans families with school needs: Holiday Meals for Military, which provides families meals for special holidays; Holiday Toy Drive, giving kids of these struggling families gifts during holidays; Military Child of the Year, awarding outstanding children of veterans a place of honor; and so many more. It's hard for me to capsulize in one article why Operation Homefront is so unique and special. I do know, after serving our country in combat with the 7th Marines and seeing the despair so many disabled combat vets faced, that I wanted to be a part of another elite group – and I found this in Operation Homefront.•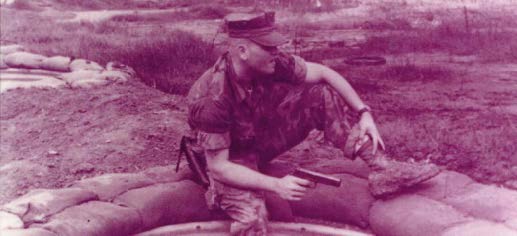 ABOUT THE AUTHOR
Dominic Certo served with The 7th Marines in Vietnam and is the co-author with Dr. Len Harac of the award winning novel Gold In the Coffins available at: goldinthecoffins.com or Amazon and Barnes and Noble. He is The Chairman of The Advisory Board for Operation Homefront.