People, like crayons, come in a vast array of colors; but each one contributes to our collective palette.
Stephanie Botswich had a particularly stressful day at work. Traffic was horrendous. Paperwork was time sensitive. Emails were haunting. Meetings ware laborious. Lunch was at a drive-thru. Colleagues were indifferent. Her desktop was indignant.
By the time she made it home, she was frazzled. Having been through this familiar ringer before, she knew exactly what to do. Nice hot shower, flannel pajamas, pancakes for dinner, glass of chardonnay and two hours of sheer relaxation with her favorite adult coloring book. Stephanie was back to ground zero. Whether it was the chardonnay or the coloring was not an issue. She enjoyed them both and they worked their magic.
Stephanie was back at work the next morning. A social worker by profession, she is a surveyor for (your) state department of intellectual and developmental disabilities. Her role is to visit group homes and asses if they are meeting the standards of care and support as dictated by the Department. In addition to insuring that safety and health issues are being addressed, she is also responsible for ascertaining if the psychosocial needs of the residents are being respected, provided and encouraged. On this particular day Stephanie visited four homes. She returned to her office to complete her reports and findings. On this day Stephanie cited two of the homes for allowing the residents to "color." She indicated that the group home staff was encouraging "age inappropriate behavior." She failed to indicate that both homes were using the "Color Me Happy Zen Coloring Book," the same book that both mesmerized and delighted her the night before.
The first coloring books emerged years before the first crayons hit the scene. The early coloring books were called "painting books" and were usually illustrated with watercolors. The first coloring book was produced in the 1880s and was called The Little Folks Painting Book.
 The rise of the coloring book was due in part to the emerging technology of lithography which allowed easier printing than a wooden block or cooper plate. This allowed for the inexpensive printing of thousands of images which found their way into the "painting books." Modern copyright laws were not in effect and that allowed for publishers to "steal" images which contributed to keeping the books affordable for schools and families. Coloring in coloring books has been a mainstay of early education and educators claim it is a valuable tool in steps leading to artistic expression. Many art teachers see it as a modality to learning how art "works." It enhances eyehand coordination, alignment of shapes, color compatibility, boundaries and styles. Teachers believe that coloring books are valuable in helping to motivate students' understanding of concepts that Readers of Exceptional Parent magazine should not be surprised to find that the physicians responsible for treating their children with special healthcare needs might have started their medical training using The Anatomy Coloring Book (available in the medical book department of every leading university). It provides students with a firm introduction to the relationships, locations and boundaries of the internal organs and structures; which comes in handy when surgery is the treatment of choice. According to Elena Santos (The Huffington Post), "One of they would otherwise be uninterested in.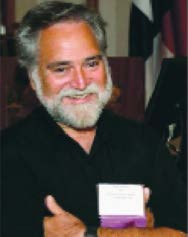 Readers of Exceptional Parent magazine should not be surprised to find that the physicians responsible for treating their children with special healthcare needs might have started their medical training using The Anatomy Coloring Book (available in the medical book department of every leading university). It provides students with a firm introduction to the relationships, locations and boundaries of the internal organs and structures; which comes in handy when surgery is the treatment of choice. According to Elena Santos (The Huffington Post), "One of
COLOR ME IMPRESSED:
"The relaxation derived from coloring lowers the activity of the amygdala, a basic part of the brain involved in controlling emotion that is affected by stress."