Autism Live is a unique daily web show that provides news, resources and hope to the Autism Community. This free show is available online 24 hours a day, 7 days a week and is regularly viewed in more than 102 countries. Viewers have the ability to interact by asking questions of experts, participating in contests or by sharing hope with others. Published with Permission from the Center for Autism & Related Disorders, LLC. Autism Live, Parent Relations Orientation Support & Education, Woodland Hills, CA Autism-Live.com 
INTRODUCTION
One in fifty-nine children in the U.S. has an Autism Spectrum diagnosis. Boys are four times more likely to be diagnosed with an Autism Spectrum Disorder. These are children who need great toys that are not only fun to play with but can also help them grow and develop important skills. This holiday season, EP Magazine is featuring excerpts from Autism Live's list of top toys and gifts in a wide range of categories and developmental levels to help you find the perfect gift to delight the loved ones in your life who are on the Autism Spectrum 
BABY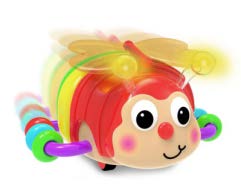 Crawl About Butterfly The Learning Journey Top Therapist Award
Crawl About Butterfly is great for teach- ing little-ones joint attention, visual tracking and cause and effect. With fun lights and sounds, this is a fun toy that will motivate your baby to crawl behind it!
Sensory Bath Mobile™ Yookidoo® Top Parent Award
Bath time is a great time for interaction and bonding. The Sensory Bath Mobile™ is a super fun toy that is ideal for making bath time fun, while working on early developmental skills.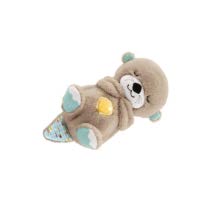 Soothe 'n Snuggle Otter Fisher Price® Top Sensory Award
This adorable otter makes nap and bed- time reinforcing for small children. He's soft and emits soothing breathing sounds to help the child relax. What a great way to build self-soothing skills in a gentle, loving way!
This is Baby by Jimmy Fallon Top Book Award
This is Baby, the third in the Jimmy Fallon baby books, hits it out of the park! With fun illustrations and easy, baby specific content these books are the perfect "first books" for your baby.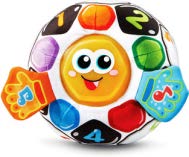 Bright Lights Soccer Ball™ Vtech® Top Game Award
We now know that early ball skills lay the groundwork for later skills, like hand- writing, balance and all hand/eye coordination. The Bright Lights Soccer Ball™ is the perfect solution, it's soft, grabbable and interactive! We especially love the washable feature, but make sure you remove the electronics first.
Jet Duck™ Create a Pirate Yookidoo® Oldie But Goody Award
This isn't your Grandmother's rubber ducky! Jet Duck™ Create a Pirate is a modern take on making bath time fun and interactive!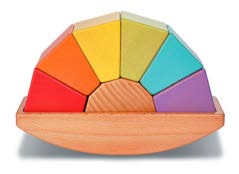 Babu Rocker Mindware® Top Stem Award
It's a rocking rainbow that offers a spectrum of play possibilities! Babu Rocker's modern twist on toy blocks deliver pure and simple creative play options for kids of all ages. Babu Rocker is a great toy to spark your baby's imagination and early engineering skills. Blocks, yes, but with a twist, or rather a curve! The learning is endless with this clever toy.
Gymotion® Robo Playland™ Yookidoo® Top Toy Award
Yowza! This Gymotion® Robo Playland™ baby gym has it all! Maximize your baby's first months with this interactive, top of the line toy.
To learn more or to order toys or gifts from the guide visit http://autism-live.com/ToyGuide
TODDLER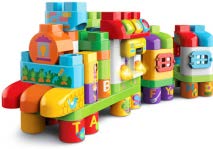 LeapBuilders® ABC Smart House™ LeapFrog® Top Therapist Award 
 Build, match, learn numbers and quantity! LeapBuilders® ABC Smart House™ is a workhouse that can teach so much to your child all while masquerading as pure fun! Leap Frog® is known for the research and educational expertise they pack into each toy, and it certainly shows in this fun filled interactive toy. 
Band in A Box Schoenhut® Top Parent Award
The Schoenut® Band in a Box is a superbly crafted box of musical toys that are a passport to pure fun. Your child will have jamming out, all while learning cause and effect, fine motor and visual motor skills. Pick up instrument and play along to add social skills to the list!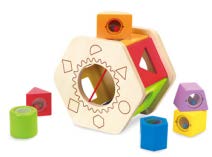 Shake & Match Shape Sorter Hape® Top Sensory Award 
Shape sorters are an essential learning toy. They teach a variety of skills from hand eye coordination, matching, colors, cause and effect, problem solving etc. This well made Shake & Match Shape Sorter from HAPE® is an award winner because of the clever addition of flexible cords that keep shapes in unless you shake. Parents love this design upgrade, for easy clean up and more interactive play! 
Touch And Teach Word Book™ VTech® Top Book Award
This educational toy book for toddlers features 12 incredibly detailed and touch sensitive pages that help teach children over 100 words is six categories.Interactive reading is essential to building great readers. The Touch and Teach Word Book™ toy puts a world of reading in your toddler's hands. With countless ways to inter- act, your child will never be bored.
Button Button Belly Button™ Mindware® Top Game Award
Button, Button, Belly Button™ is the perfect game to introduce your toddler to the wonderful world of board games. Have fun with the colorful game pieces that are perfect for little hands and growing minds. This game develops counting, matching and turn taking skills. . Be ready to giggle and laugh as you build life-long skills with your child.
Walk Along Snail Hape® Oldie But Goody Award
The Walk Along Snail does double duty as a great shape sorter with a perfect pull toy. Develop gross and fine motor skills with quality wood toys in eye pleasing colors.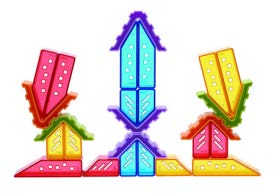 Crystal Village WePlay® Top Stem Award
This state-of-the-art building toy will launch your little engineer's imagination with superlative STEM driven play. Unlike other building toys the Crystal Village has no sharp edges, so have fun, play on the floor, build your heart's desire!
Hammer Away! Discovery Toys® Top Toy Award
We love Hammer Away! And it's not just us. Every child we tested this toy with LOVED it. In fact, even the teens and adults wanted to play with this toy. Gross and fine motor skills, hand eye coordination and cause and effect are all taught using this toy, but the fun is undeniable.
PRESCHOOL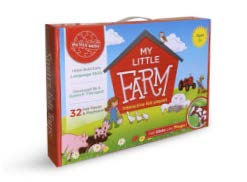 My Little Farm™ SmartFelt Toys® Top Therapist Award
My Little Farm creates a whole new world of interactive play for language learners! Little hands love to play with these soft shapes, matching them to the felt barn, while learning labels for a wide variety of language targets that are fun and relevant. Developed by an experienced Speech and Language Pathologist, it folds and stores easily, and grows with the learner.
Count And Learn Cookie Jar The Learning Journey Top Parent Award
Counting is fun with the super fun Count And Learn Cookie Jar. Playing with this talking cookie jar is a fun way to learn about numbers and counting from one to ten.The concept is simple, but children delight in playing with it over and over and that's what makes this toy a winner!
Glo Pals Liquid Activated Light up Toys Glo Pals® Top Sensory Award
The super awesome Glo Pals were inspired by a mom who wanted to make bath time more fun for her child on the spectrum. These light up cubes are attention grabbing and addictive. Use them in the bath, pool, or sink to create relaxing sensory fun.
Adventures with Big E: Help with Hygiene by Jacqualine Folks Top Book Award
This is the book you need to add to your preschooler's routine reading. Adventures with Big E: Help with Hygiene teach your child all about important self-help skills. Your preschooler will love watching Big E brush his teeth, get dressed and take care of himself; they will want to join in the fun.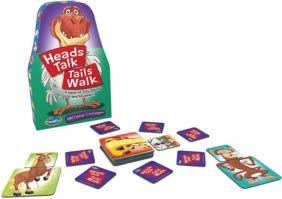 Heads Talk Tails Walk™ Think Fun® Top Game Award
We love this game! The language it sparked was the icing on a cake that was filled with fun and laughter. Children as young as toddlers will enjoy vocalizing and physically recreating the animals they build within the game. 
Spirograph® Jr. Kahootz Toys Oldie But Goody Award
Who doesn't love Spirograph®? But it can be hard for little hands that need work on fine and gross motor skills. Spirograph® Jr. is perfect with its easy grip pieces. Children will enjoy learning about shapes, colors and gears all while creating one-of-a-kind artworks!
Marble Works® Grand Prix Discovery Toys® Top Stem Award
We love a good marble run for its building and cause and effect lessons, but the Marble Works® Grand Prix has something extra! It has the ability to race marbles! This simple edition adds another layer of fun and educational lessons that will keep your child coming back for more.
Plush Pretend Food Sets PopOhVer® Top Toy Award
PopOhVer® has reinvented the way we play with pretend food. We loved these soft, fabric foods and kitchen tools! We had hours of fun making pretend sandwiches, breakfasts, etc. People often over- look functional pretend toys but don't be fooled, this is play that is critical to social success later.
SCHOOL AGE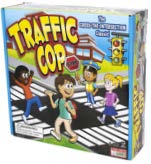 Traffic Cop Endless Games Top Therapist Award
Endless Games® has done it again! Traffic Cop is a great interactive way to teach safety, turn taking, sportsmanship and even planning, problem solving and perspective taking! Play on play dates or with the whole family on Game Night! 
Emotiblocks Detective Miniland Top Parent Award
Miniland has come up with a great way to teach and reinforce understanding emotions in ourselves and in others. Choose one or all of their products to help teach your child to decode emotions and what others are thinking and feeling.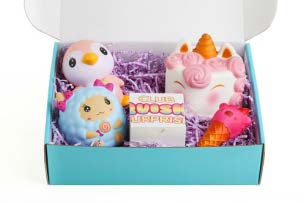 Club Squishy Surprise clubsquishysurprise.com Top Sensory Award
We are ADDICTED to these soft squishy toys and we love the idea of having a new reinforcer arrive each month! No one has been able to keep their hands off of these delightful toys!
Charlotte's Web by E.B. White Top Book Award
Charlotte's Web is a children's novel by American author E. B. White and illustrated by Garth Williams. This classic is a must read for school-aged children. Read to, or with your child to share important concepts like having different abilities, over-coming adversity, building friendships and experiencing grief.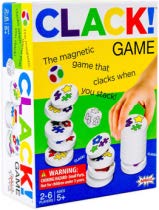 CLACK!™ Amigo Games Top Game Award
CLACK! is a board game with constant action–every player plays on every turn. Perfect for children, fun for everyone! Fast and fun, CLACK! is super easy to play and a great way to help children work on flu- ency, processing speed, fine and gross motor skills as well as developing language. Magnets are safely sealed inside of the discs.
Magna-Qubix® 85-Piece Set Valtech Oldie But Goody Award
New to the Magna-Qubix® collection, Valtech's Magna-Qubix® 85-Piece Set was our favorite magnetic building toy because of the pleasing array of shapes and colors. There is no end to the things you can build with this ultimate set and the powerful magnets make it accessible to children with all levels of finger skills.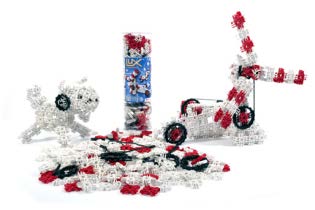 STEAM Inventor/Primer Lux™ Blox Top Stem Award
Lux™ Blox build fine and gross motor skills, problem solving, and complex cause and effect educational opportunities. And they are so much fun they are addictive! The new STEAM Inventor and STEAM Primer tubes are perfect kits to get your inventor started.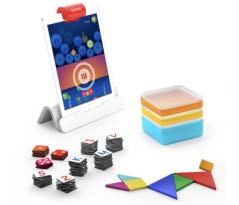 Genius Starter Kit! OSMO Top Toy Award
Osmo takes the interactive 2D world available on tablets and makes it a 3D experiential learning environment. Talk about capturing a child's imagination and giving it a place to grow! Osmo and their full line of products has creativity solutions for your tablet-driven child.
TWEENS & TEENS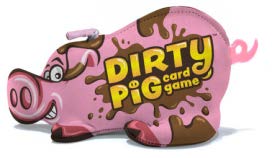 Dirty Pig™ North Star Games™ Top Therapist Award
We couldn't get enough of this unique card game that teaches problem solving, sequencing, consequences and perspective taking. Dirty Pig™ is a game you can play with your tween/teen and have a whole lot of good clean fun, while trying to keep your pigs dirty!
Light Stax® The Lazy Dog Co. Top Parent Award
Illuminated construction stacking blocks that use LED technology, Light Stax® bricks light up when connected to a power base or any Light Stax®. 100 per- cent compatible with Legos® and existing traditional building blocks, no special connectors or wires are needed.Parents and teens loved these building blocks that light up. Take building to a whole new level by adding the option of light! image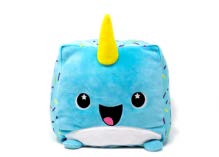 Moosh-Moosh Plushies MMG Brands Top Sensory Award
Moosh-Moosh Plushies are the softest, squishiest, cuddliest plush buddies on the market today, the perfect fit for the sensory seeking tween or teen in your life. Their super cool shape and design make them more socially acceptable than the stuffed animals associated with childhood years.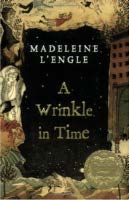 A Wrinkle in Time by Madeleine L'Engle Top Book Award
While never mentioning Autism, this book features characters that will resonate with teens on the spectrum. Its themes of self-love and acceptance and difference as positive and powerful make this a great book for teaching self-esteem.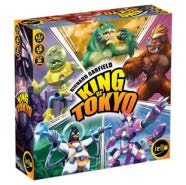 King of Tokyo™ IELLO™ Top Game Award
King of Tokyo features a 30 minute playing time and new artwork by Regis Torres, illustrator of King of New York! Other fun features: Space penguin included in the box! This is a great social game for tweens and teens who love creative group play but may not be ready for Dungeons and Dragons or The Gathering. Game play in King of Tokyo involves cooperation, problem solving, flexibility and more!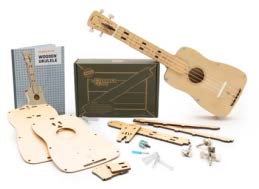 Eureka Crate Kits KiwiCo® Oldie But Goody Award
KiwiCo® has taken the erector set of old and created one-of-a-kind kits that will ignite the imagination and inspire the inner engineer of your tween or teen. We love the subscription nature of having challenges arrive on a regular basis.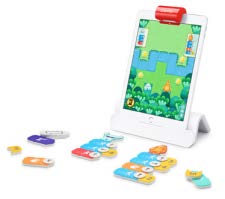 Coding OSMO Top Stem Award
Kids love music, right? Now they can compose their own by arranging Osmo's Coding Blocks into patterns and sequences. So it's happy, hands-on play, and an awesome way to introduce Coding. Rock On! Kids can learn, create and experience in ways that are cutting edge.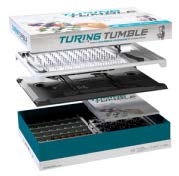 Turing Tumble™ Discovery Toys® Top Toy Award
This problem-solving game can be played solo or in groups and teaches the basic principles of coding. Our favorite thing about Turing Tumble™ is the clever "graphic novel" challenge book that comes with the game. Turing Tumble™ is a very unique game that will take your screen addicted teen and set them on the path to coding and building their own computer.
ADULT
Empower Poster Craftastic® Top Therapist Award
Make this feel-good poster by choosing the empowering words that describe why you're wonderful and truly unique. Perfect gift for ages 8 and above.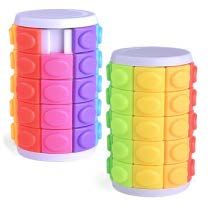 Color Cob Discovery Toys® Top Parent Award
Color Cob features game play that builds logical reasoning, problem solving, visualization, predicting outcomes and thinking several steps ahead. Different games promote progressive difficulty, patience, perseverance, observation, focus and fine motor skills.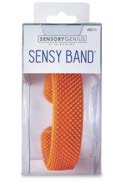 Sensory Genius: Sensy Band™ Mindware® Top Sensory Award
Soothing textured silicone is the secret behind Sensy Band's ability to calm and focus the mind. The bright orange band is easy to "slap" on and adjusts to any wrist size. When not worn, Sensy Band™ is fun and satisfying to bend and curl. The soft silicone bristles are irresistible to the touch.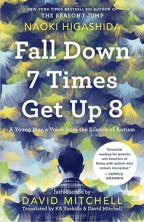 Fall Down 7 Times Get Up 8 by Naoki Higashida Top Book Award
The proverb is "Nana korobi, ya oki" which means "Fall down seven times, stand up eight." It means choosing to never give up hope, and to always strive for more. This inspirational sequel to The Reason I Jump is a great, empowering read for adults on the Autism Spectrum with a message of self-acceptance and perseverance.
Awkward Moment® Resonym™ Top Game Award
This clever card game gives adults and opportunity to communicate about social cues and social situations in a fun and interactive format. Awkward Moment® does not "teach" a right answer to social situations, but rather creates a safe environment to discuss thoughts and feelings about what might be awkward.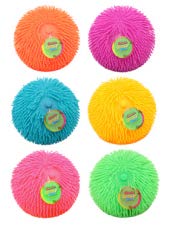 Massive Googly Ball Imperial Toys® Oldie But Goody Award
The Massive Googly Ball is a great sensory toy for almost any age, but we have seen this toy light up adults of all ages and abilities. There is something both comforting and engaging about squeezing and pulling these super awesome toys!
3D Puzzles Wrebbit™ Top Stem Award
There's nothing quite like a puzzle to bring people together and create a low-key social experience. Wrebbit's 3D puzzles™ literally take puzzles to another dimension. We loved watching the conversations that were stimulated by putting these puzzles together!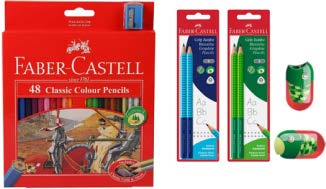 Faber -Castell® Art Supplies Top Toy Award
Faber-Castell is renowned for its high quality, innovative products, commitment to tradition, and environmental awareness. One of the greatest gifts you can give is the ability to express yourself without limits. Faber-Castell® quality art pencils and products are a perfect gift for the adult in your life.
PARENTS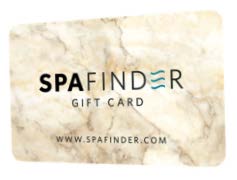 Spa Finder Card Top Therapist Award
Give the caregiver in your life the opportunity to experience self-care. It will help them to de-stress and remind them they need to make time for themselves. Make sure to arrange childcare so they can actually use the gift card!
Relay™ Top Parent Award
Relay™ is a device with the power, sensors, and connectivity of a smart phone, all in a simple exterior a 5-year-old could operate. "Designing something better" usually means adding features and complexity, but Relay™ has done the opposite–by removing the screen, and constraining most interactions to a single button.
Queen for a Day by Maxine Rosaler Top Book Award
Laugh, cry and shake your head at the way the main character's life unfolds as she journeys through her son's autism diagnosis and childhood. For any caregiver who has ever felt alone this book is a beautiful, funny affirmation that you are not alone.
Apples to Apples® Mattel™ Top Game Award
Filled with surprises and outrageous answers! The judge plays a Green Apple card with a descriptive word on it. From the five red apple cards in your hand, play the one that makes the best combination with the Green Apple card. If the judge likes your combination the best, you keep the Green Apple card.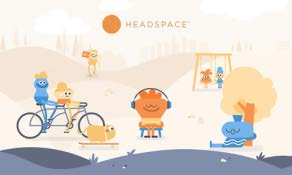 Headspace® Top Toy Award
Specializing in meditation, Headspace® provides sessions of guided meditation to its registered users with the goal of mindfulness. Give the gift of mindfulness and meditation to the caregiver in your life. Headspace is self-paced and can help with stress management, sleep, self-regulation and more. •