Are Refugees with Disabilities Overlooked in the General Multitude of Displaced Persons?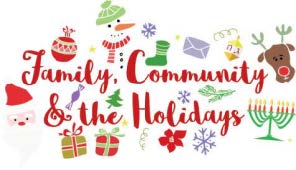 "As many as 7.7 million of the world's 51 million people displaced by conflict have disabilities. People with disabilities are among the most hidden and neglected of all displaced people, excluded from or unable to access most aid programs because of physical and social barriers or because of negative attitudes and biases." 1
Another report – "… it can be assumed that 10.8 million of the world's displaced persons also live with some form of disability. The actual number of children with disabilities in forced displacement is not known due to limited data." 2
"When the health clinic in a refugee camp is at the top of a hill and inaccessible for a woman who has lost her leg in a landmine accident, something is wrong. When the only people who can get to the front of the line during a food distribution following an earthquake are those who are strong and able-bodied, something is wrong. And when a child in a wheelchair can't get into a latrine because the door is just too narrow, something is wrong." 3
THE PROBLEM
The risks to the safety of women and children who are refugees with disabilities are especially grave. They often experience sexual violence, domestic abuse and physical assault which are emphasized repeatedly in studies and reports. "In fact, according to a World Bank report, women and children with disabilities are three times more likely to be the victims of gender abuse-based violence such as rape, assault and physical abuse than those without disabilities. And mothers of children with disabilities are often blamed for their children's condition, and may suffer abuse from their husband or other family members and be harassed, stigmatized and abandoned." 3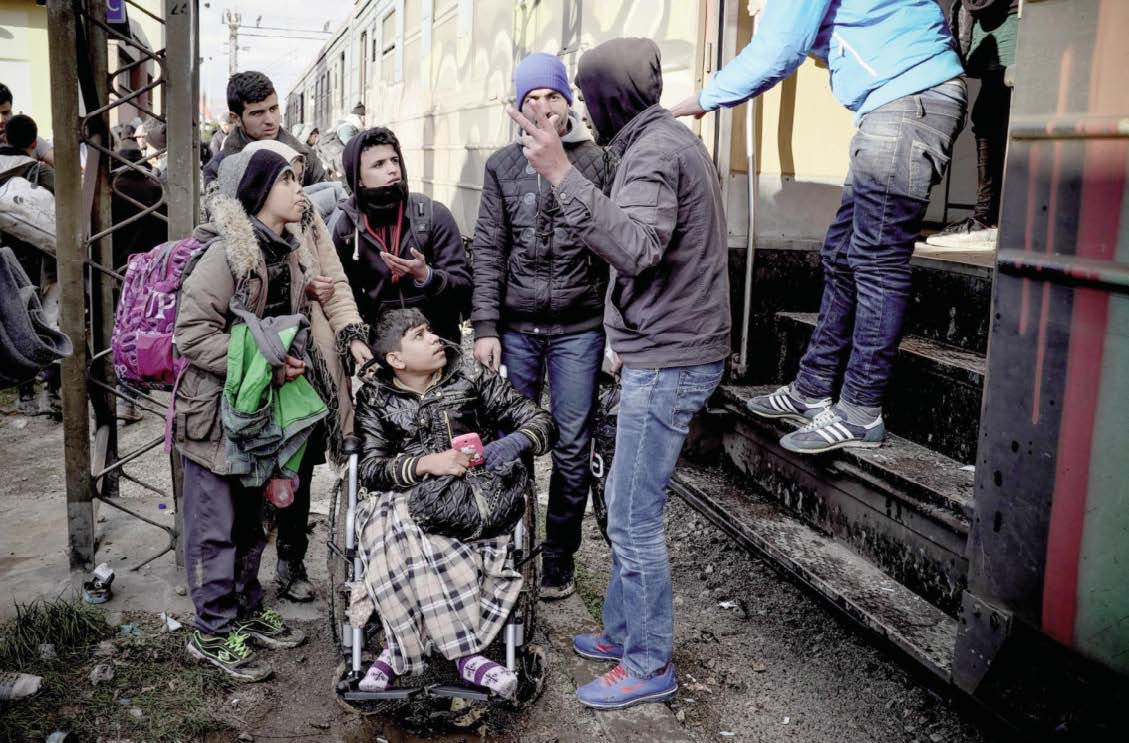 PERILOUS TRAVELS: Sajad Al-Faraji, 15, and his family, from Iraq, attempt to board a refugee train on their way to Austria. In 2015, more than 1 million people crossed the Mediterranean to reach Europe. One in four of them was a child. Children with disabilities and special needs find very little or no specialized services available throughout their journey. To learn more about Sajad, visit twitter.com/unicef/status/716358372233191424
Of the 870,000 refugees and migrants arriving by sea in Europe in 2015, more than 1 in 5 is a child. Refugee and migrant children who are particularly at risk while on the move to Europe, include babies and small children, children with disabilities and special needs, children who have become temporarily separated from their families during the journey, stranded children who have exhausted their resources, unaccompanied and separated adolescents, and trafficked children." 4
Specific example: More than 1.6 million refugees have fled Syria since the conflict began, with almost one-third seeking protection in Lebanon. Persons with disabilities remain one of the most vulnerable and socially excluded groups in any displaced community due to a variety of societal, environmental and communication barriers. Persons with new disabilities are generally unable to access long-term rehabilitation that might support efforts for inclusion in community services and programs. 5
People with disabilities who had to leave their countries find themselves in particularly disadvantaged situations. Refugees with disabilities are an extremely vulnerable group and, therefore, in need of special attention. "However, there are no legal instruments at an international level, as such, to protect the rights of refugees with disabilities. Refugees with disabilities can only refer to scattered provisions of conventions, instruments and international humanitarian law."5 The United Nations Enable program stresses: "…the need for internationally and nationally supported programmes geared to preventive action, special assistance and rehabilitation for disabled refugee children… (and given) the highest priority to children who are disabled or victims of torture. 6
Some refugees and displaced persons may have lived their entire life with a disability. Others may have become disabled during the conflict or natural disaster which led to their flight. The disruption of health and social services during the conflicts or after the natural disaster can deprive the local population, especially children, of essential preventive and curative health services, resulting in permanent impairment which might otherwise have been prevented. 7
"(The) problem in all the countries surveyed was that the physical, layout and infrastructure of camps impeded access for persons with disabilities to facilities and services, including schools, health clinics, latrines, water points, bathing facilities and food distribution points. Difficulties with physical access and poor design of camp buildings, including shelters, affected all aspects of daily life and increased the isolation of persons with disabilities… Mothers in Nepal and Yemen, for example, said that they could not get specially formulated food for children with cerebral palsy and cleft palates." 7
Now they are in this country. How do we reach out and provide help to them?
SERVING REFUGEES WITH DISABILITIES
The United States Committee for Refugees and Immigrants Assisting Refugees with Disabilities produced a "Resource Guide for Serving Refugees with Disabilities" which offers a "how to" and "why" introduction to provide needed services for this population.7 Examples of a basic introductory outline include:
"Q: Where did the client come from and how did they arrive in your community? Depending on where the refugees migrate from, many have been exposed to violence, starvation, illnesses and etc. Understanding more about their migration experience will be helpful in understanding cultural perspective and religious practices…
Q. With whom does the person reside? What is their support system? If the family was accustomed to an extended family network in the home country, the individual and family may experience stress from having less help to assist the person with a disability…
Q. Is their disability the result of the war or did it exist prior to the war? If the disability was recently acquired, rather than a disability with which they were born, the individual may be experiencing grief or adjustment to the disability. If it is an acquired disability, the individual is more likely to have attended school and have work experience than someone who was born with a disability…
Q. What were the educational experiences in the host country? Recent UNESCO studies suggest that only 1-2% of children with disabilities in developing countries receive an education. Boys with disabilities attend school more frequently than do girls with disabilities…
Q. Does the person have a history of employment experiences or training in their host country? A recent report notes that approximately 80% of refugees with disabilities are unemployed. This is often the result of a lack of education, vocational training, and opportunities available for people with disabilities...
Q. What care was given in the past for medical conditions? As people start applying for benefits and services, developmental and medical histories are important for those determining eligibility…
Stigma: …it can be difficult for refugees who may feel uncomfortable talking about their disability…In some countries, there may not even be words to describe a disability. In others, having a disability carries a great deal of stigma so people may not feel comfortable identifying themselves as having a disability." 8
ARE THEY AND THEIR NEEDS DIFFERENT FROM "OUR" CHILDREN WITH DISABILITIES?
Yes, they may have unpronounceable names; their language may be beyond our comprehension; they may dress and look differently; their culture and religion may be different. But don't their children with disabilities have the same needs as "ours" i.e. family support, education, medical and social services, eventual employment, safe housing and most important, understanding and a lack of discrimination?
"The study findings demonstrate the need for nurses and other health care providers to understand the refugee experience in raising children with special needs in Vermont. Better communication between providers and families on critical topics, such as etiology and treatment of disabilities, negotiating systems of care, and managing health and safety issues at home, is needed." 10
"Ethiopia has the eighteenth largest population in the world with more than 96 million inhabitants. The population has been swollen by the arrival of refugees fleeing drought in the Horn of Africa, and refugee camps have sprung up across Ethiopia… Internal Displaced people are also moving to the camps, fleeing drought and clan conflicts… (The refugees) with disabilities are the most vulnerable to poverty and different types of violence, particularly in emergency situations…" 11
Surely we have come a long way from the latter part of the nineteenth and early twentieth centuries when "eugenics" (the movement devoted to improving the human species through the control of hereditary factors relating to the bearing of healthy children) was fueled by pseudoscientific claims that the human race consisted of 'two classes' the eugenic and the cacogenic (or poorly born). The cacogenic, eugenicists claimed, 'inherited bad germ plasm, and thus as a group… at the very least should not breed.' African Americans, immigrants, the poor, and criminals were often deemed cacogenics; fears of the 'immigrant hordes' (emphasis added) streaming into American cities and the migration of African Americans out of the Deep South into northern and westerns cities led some native born white Americans to embrace these beliefs." 12 So how does one differentiate "our children" with disabilities from refugee children with disabilities? •
ABOUT THE AUTHORS: H. Barry Waldman, DDS, MPH, PhD - Distinguished Teaching Professor, Department of General Dentistry at Stony Brook University, NY; E-mail: h.waldman@stonybrook.edu Steven P. Perlman, DDS, MScD, DHL (Hon) is Global Clinical Director, Special Olympics, Special Smiles and Clinical Professor of Pediatric Dentistry, The Boston University Goldman School of Dental Medicine. Matthew Cooke, DDS, MD, MPH is Associate Professor, Departments of Anesthesiology & Pediatric Dentistry University of Pittsburgh School of Dental Medicine Pittsburgh PA; Assistant Clinical Professor, Departments of Oral & Maxillofacial Surgery and Pediatric Dentistry Virginia Commonwealth University School of Dentistry, Richmond, VA.