It's time to explore a new career, but what do you do first? Matching your interests, skills and goals while pursuing an occupation compatible with your mobile military life is easier than you think. Here are a few steps that will help you research and define your career path.
DO YOUR HOMEWORK
First, do your homework. The Department of Defense and the military service branches offer a full range of programs that can be accessed online, by phone or in person.
The Spouse Education and Career Opportunities, or SECO, Program: SECO (myseco.militaryonesource.mil) offers military spouses comprehensive education and career support, including career coaches who can help with:
• Career exploration – identifying your skills, interests and aptitudes, and selecting an interesting and rewarding career.
• Education, training and licensure – acquiring the right education, technical training, license or credential for your career goals.
• Employment readiness – resources that can help you brush up on current trends, write a resume, network and hone your interviewing skills.
• Career connections – opening the door to opportunities and connections through Military Spouse Employment Partnership (msepjobs.militaryonesource.mil); USAJOBS.gov (usajobs.gov); CareerOneStop (careeronestop.org) and more. You can contact a SECO career coach online or by telephone: 800-342-9647. You can also locate your Employment Assistance Program office through your installation's Military and Family Support Center (milfamily.org). Spouse Ambassador Network: The Spouse Ambassador Network (ementorprogram.org/p/milspouse/about) helps military spouses reach their career goals by providing:
• Mentorship
• Entrepreneurial support
• Advocacy
IDENTIFY FASTEST-GROWING CAREERS
If you are about to enter or re-enter the workforce, you may want to look for a career that will be adding new jobs over the next several years. You can find information about the fastestgrowing careers – like those in health care and social assistance (personal care aides, physical therapists and registered nurses) and business services, like convention and event planning — the median pay, and education and training requirements from the Bureau of Labor Statistics Occupational Outlook Handbook (bls.gov/ooh) and CareerOneStop (careeronestop.org).
CONSIDER FEDERAL SERVICE EMPLOYMENT
As a military spouse, federal civil service employment may be more accessible than you think. Understanding the benefits and rules of the complex federal civil service hiring system can help you decide if federal employment is right for you and which jobs to pursue. Use these resources in your job search:
• USAJOBS.gov (usajobs.gov);
• Programs for military spouses (Noncompetitive Appointment of Certain Military Spouses program (fedshirevets.gov/hire/hrp/qaspouse) and the Priority Placement Program for Military Spouses (jointservicessupport.org/fp/california/Blog/military-spouse-preference-pro- gram-program-s-under-priority-placement-program-pp))
• Your military support services
• SECO (myseco.militaryonesource.mil)
TRY VOLUNTEERING
Sometimes volunteering at an organization is a perfect step into the working world. With a little foresight and thought, you can plan your volunteer activities in a way that can help you find a paying job when the time's right. Volunteering allows you to learn new skills and build on existing ones, get valuable experience in different fields, network with potential employers or references, and get access to formal training and attend conferences.
Begin this exciting new chapter of your life with the right information. The job opportunities are out there if you explore your options and use your resources.
MILITARY SPOUSES: LET THE MILITARY SPOUSE EMPLOYENT PARTHNERSHIP HELP YOU FIND A JOB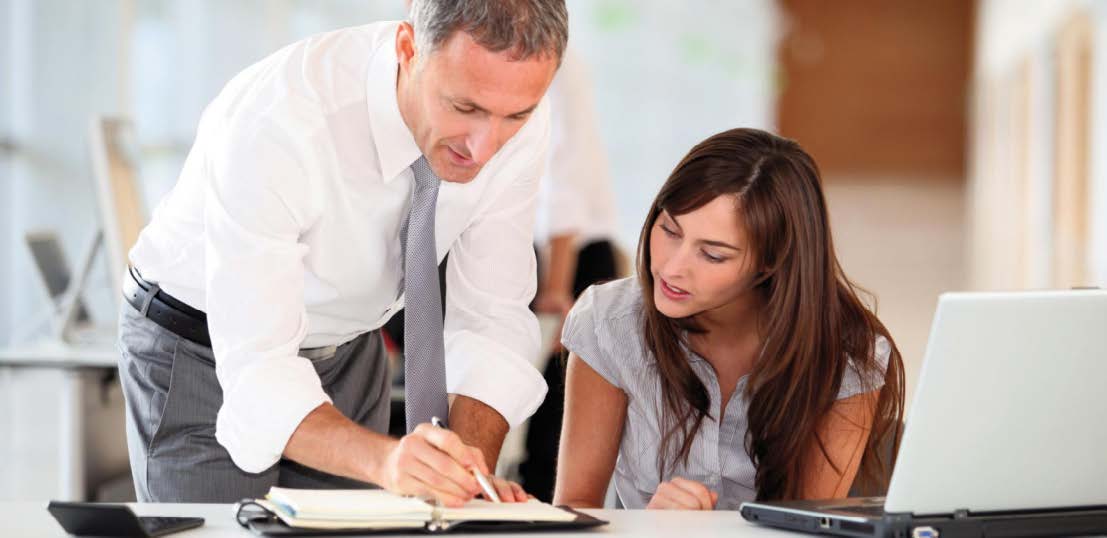 If you need a job, particularly one that is potentially flexible and portable, look no further than the Military Spouse Employment Partnership Career Portal. Through the Military Spouse Employment Partnership, hundreds of businesses have committed to hiring and retaining military spouses in jobs that provide meaningful and lasting employment. You can also speak to a Spouse Education and Career Opportunities coach for help with your resume and your job hunt.
THE MILITARY SPOUSE EMPLOYMENT PARTNERSHIP
The Military Spouse Employment Partnership is part of the Department of Defense's Spouse Education and Career Opportunities program. MSEP is a career partnership that connects military spouses with hundreds of partner employers who have committed to recruit, hire, promote and retain military spouses. Its goal is to help military spouses establish employment connections and find jobs. There are more than 340 MSEP partners that might be able to offer you your dream job. Be sure to identify yourself as a military spouse when applying for positions with a partner.
APPLYING FOR A JOB THROUGH MSEP PORTAL
• Create an account by registering. It's easy to register to access the portal. You need to provide your contact information, work experience and educational background.
• Generate up to five resumes. You can tailor your resumes to specific openings or fields.
• Start searching for jobs. You can search for jobs either through a basic search that allows you to search by job title or geographic location, or through an advanced search that allows you to search by company, industry and job type.
MARKETING YOURSELF FOR THE JOB
• Capitalize on your skills. Highlight your life experiences that translate into on-the-job skills. For example, as a military spouse, you've probably learned to be very adaptable, resilient and culturally aware. Employers covet these qualities.
• Let them know where you've used those specific skills. You could show how, after a move, you had to establish a new network of contacts in your community. Let this be an example of building networking and communication skills.
The Military Spouse Employment Partnership is here to help. If you need help finding all of the great resources available through the MSEP Career Portal (msepjobs.militaryonesource.mil), call 800-342-9647 to talk to a Spouse Education and Career Opportunities career coach. OCONUS/International? Click here: militaryonesource.mil/international-calling-options
PREPARING YOUNG ADULTS FOR THEIR FIRST JOB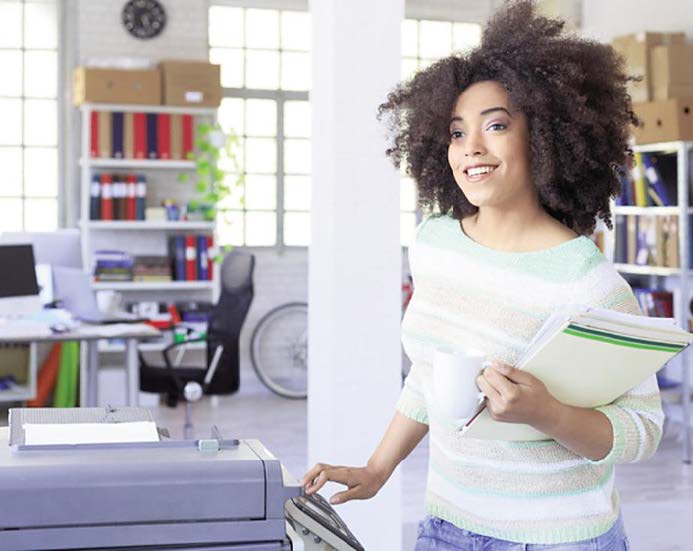 So, your young adult is getting ready to look for work. Whether he or she is still in school or just starting the search, there are plenty of resources to help military families get a leg up in the job hunt — such as mentors and internships. Check out these steps to set your son or daughter up for success.
CONNECT WITH A MENTOR
The military community is full of role models who young people can connect with about their job experience. A strong network is key, and a mentor can unlock professional connections. Better yet, they can provide support, guidance and coaching that'll help your son or daughter figure out the right path. Here are some places to start:
• Teacher or school administrator: A natural fit is an adult your son or daughter has worked with through school and is already comfortable with. They can connect to find out what young people are looking for and how best to pursue it.
• Faith community: Your place of worship may offer youth programs, or a member of the clergy can likely connect you to some or recommend members of the community who could be a good match, based on their career.
•Foster grandparents: (nationalservice.gov/programs/senior-corps/senior- corps- programs/fostergrandparents) This government program connects young people to seniors over 55 who serve as role models and mentors through tutoring and guidance.
• Coaches, local college students, older relatives and family friends are also great options for mentors.
INTERNSHIPS CAN LEAD TO JOBS
Interning is a great way to get a young person's foot in the door. He or she can learn a lot about the company, while making valuable connections. Ask around your installation, community centers and local businesses about internship opportunities.
Other options include checking in with local colleges and universities to see if your high school student can line up an internship. Local United States Department of Agriculture extension services may provide opportunities.
BUILD SKILLS THROUGH VOLUNTEERING
For a community committed to serving, there are plenty of volunteer opportunities in and around your installation. It's a great way for your son or daughter to build skills to add to a resume, make connections and stay busy during their search.
• Your installation Military and Family Support Center (militaryinstallations.dod.mil) can connect you to a volunteer coordinator who can provide a list of volunteer openings.
• Find an organization or cause your young adult really connects to. People who are passionate and excited about the work perform better.
• Try something new. A volunteer role is the perfect way to explore new potential career paths and create new goals.
GET THE RESUME READY
Lastly, make sure your son or daughter has a good resume ready to go. You never know when an opportunity will arise through one of these activities and a solid resume can make all the difference when the time comes.
• The Department of Labor's Career OneStop (careeronestop.org) offers resume guidance, tips, samples and FAQ's about writing and formatting.
Your military community makes it easier for you to help your young adult prepare for a new job. There are so many opportunities, from mentors to resume assistance, to get your son or daughter into a great job.•