44 SPECIAL NEEDS PARENTS NEED TO CONSIDER LIFE INSURANCE
By John Latona
MOBILITY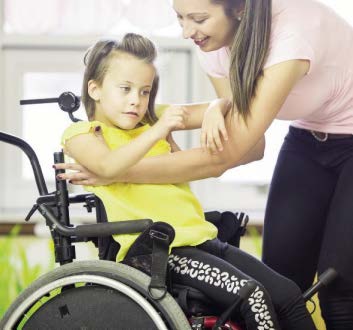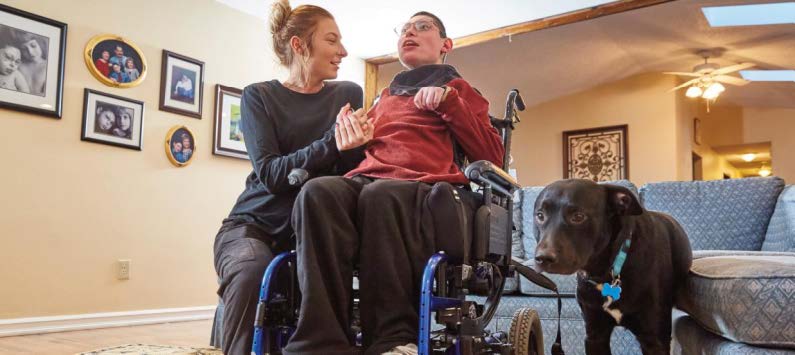 50 ONE MOM'S STORY OF AUTISM: PLANET A
By Diane Mayer Christiansen

54 HALLDOR BJARNASON: BUILD A BETTER RELATIONSHIP WITH A DISABILITY
By William Chiu

58 SPEAKING OUT IN SUPPORT OF SHELTERED WORKSHOPS
Submitted by VOR

62 CHANGING THE LANDSCAPE OF HEALTH FOR PEOPLE WITH INTELLECTUAL DISABILITIES
Submitted by Special Olympics
FEATURES
37 BREAKING BARRIERS
By Grace Nah and Brittney Norris
COVER STORY
24 JACK'S STORY
By Ottobock
FITNESS PRIORITY

22 MAINTAINING RANGE TO MAINTAIN MOBILITY
By Kristin McNealus, PT, DPT
28 EMPOWERED MOBILITY THROUGH A VIRTUAL PRESENCE: THE ROBOT AS YOUR CHILD'S AVATAR
By Charles M. Schwab, Architect
32 CAN-DO MUSOS: THE POWER TO DO MORE
By Katherine Tapia 37 BREAKING BARRIERS
40 I AM CLABOOSE
By Savage Glascock
47 YOUR CHILD'S IEP: WHAT FAMILIES NEED TO KNOW
By The Association for Special Children and Families and Lauren Agoratus, M.A.
ON OUR COVER

  Being mobile enhances a person's ability to learn, communicate with others, earn a living and participate fully in life. We often take the ability to move in our home and environment for granted, but for those with disabilities, even the smallest step can prevent them from accessing all facets of life. EP's Annual Mobility Issue presents ideas and innovations beginning on page 22. Photo provided by Ottobock.